This recipe to make Easter Cupcakes quick and easy saved my Sunday 🙂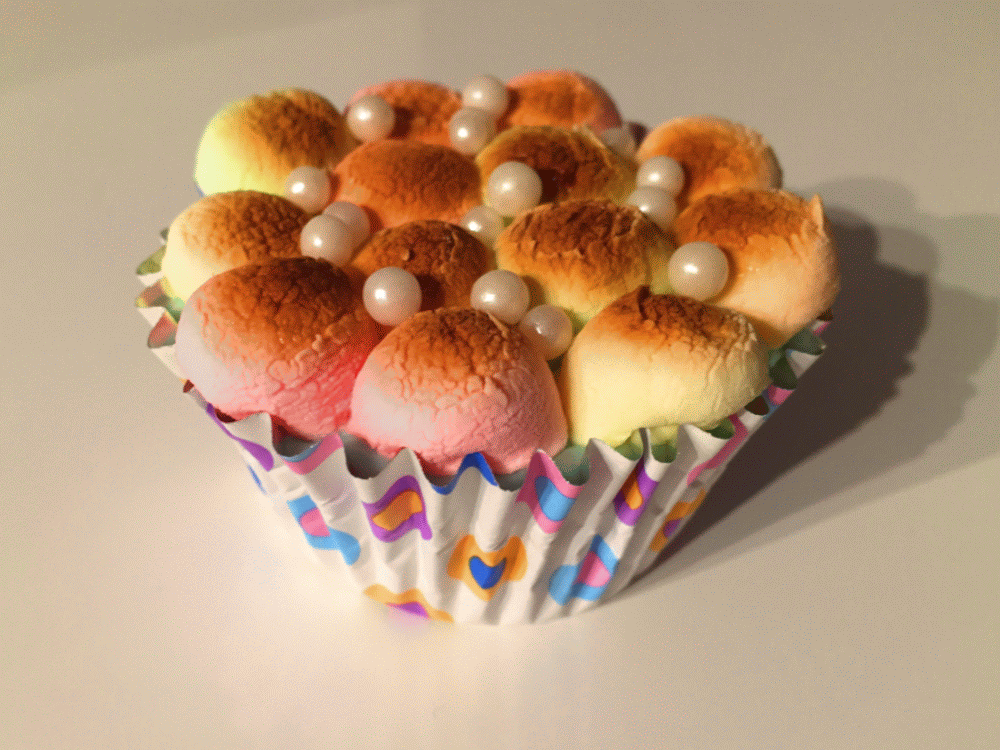 I am all for pastel colors, bunnies and cute decor in general. Due to Easter, I tried my best to make an easy cupcake recipe. Believe me, those mini marshmallows are to die for; slightly toasted in the outside, melted and warm in the inside!
Disclaimer…. I used a lot of shortcuts & loved the results, so here we go. Hope it's useful & you like it!!
Ingredients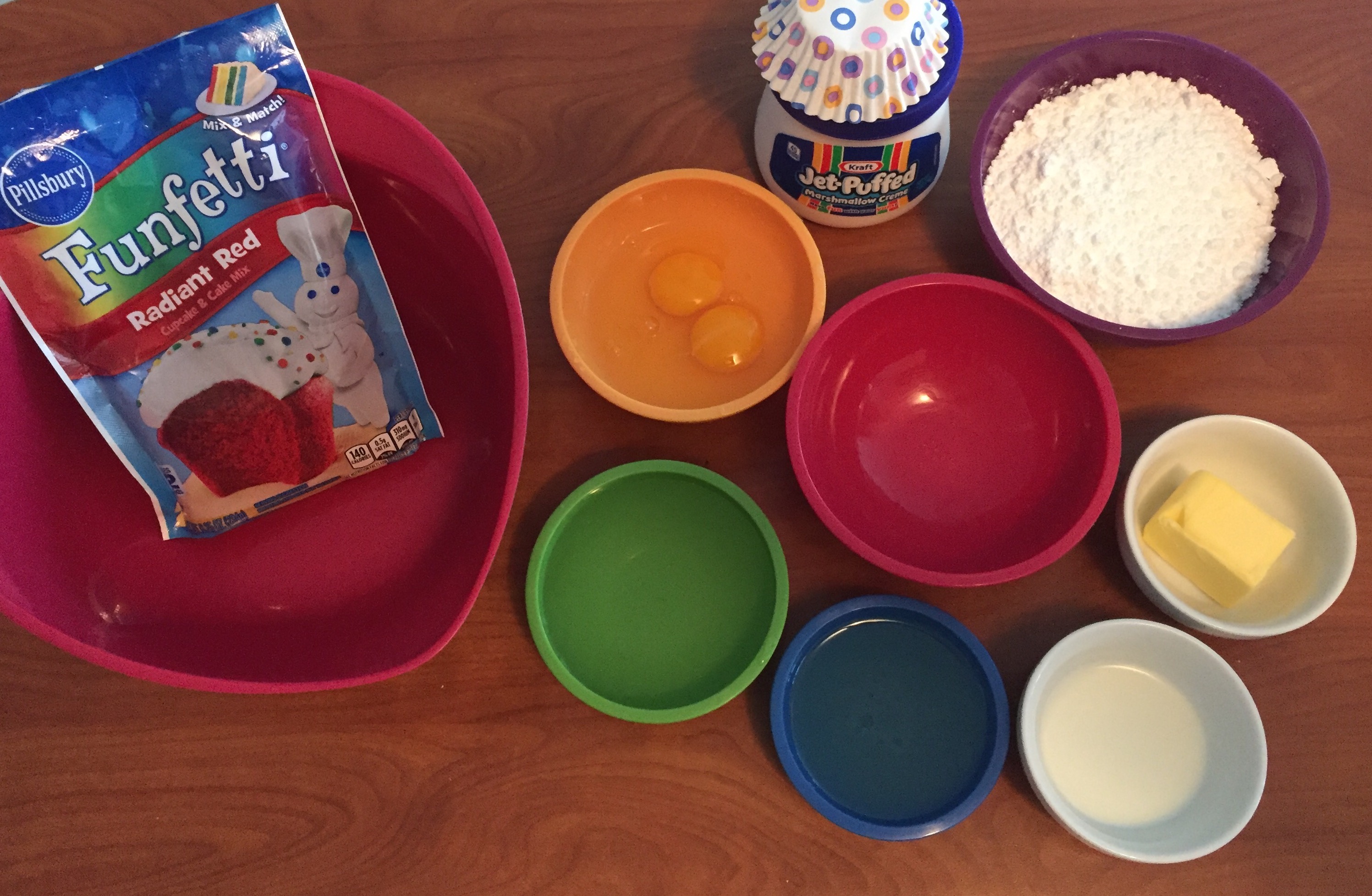 Cake Mix – 1 pkg of Pillsbury Funfetti (I used red to add a surprised pop color inside)

2/3 cup water
1/4 vegetable oil
2 eggs

Marshmallow Glaze

Marshmallow cream – 1 jar of Jet-Puffed by Kraft
Confectioners Sugar – 2 cups
Milk – 2 tbsp
1/2 butter stick
Vanilla Extract – 1 little splash

Decor

Mini Marshmallows (pastel colored)
Chicks Peeps
Bunny Peeps
Pearl Sprinkles
Directions
Pre-heat oven at 350°F and use cooking spray to coat your pan. Start with the cupcakes: mix all the ingredients (flour, water, oil, egg whites) and fill your cupcake pan. I use an ice cream spoon to distribute the mix evenly. Then, bake for 20-25 minutes. To make sure they are throughly done, stick a toothpick in the middle, it should come out clean.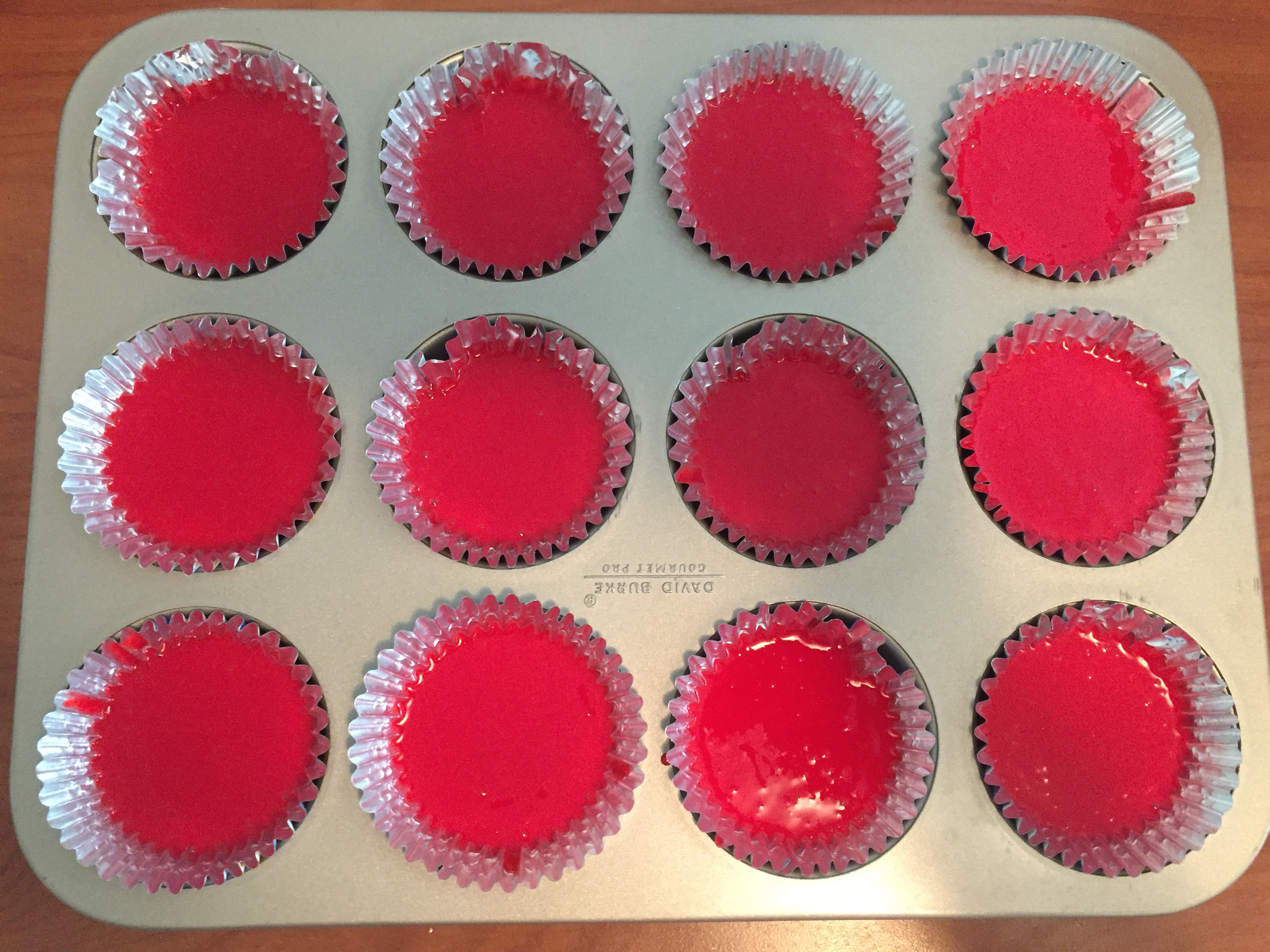 Meanwhile, mix he marshmallow glaze ingredients with a fork, until you have a creamy texture. Just for fun, I used food colorants and made an aqua swirl. Just divide the mix and use one drop of blue colorants in a separate container. Then, mix them together but leave them sort of separated, you will see white & blue swirls. Because my family members have different preferences I made some of the cupcakes without the glaze and use only the marshmallow layer.
Once the cupcakes are out of the oven and at room temperature (you need to let them cool to decorate them), pour a layer of the marshmallow glaze and use the mini marshmallows to create another layer, mix the colors! Broil them in the oven for 1-3 minutes, be careful! Marshmallows burn quickly and you jus want them to look slightly golden. Finally, when you got them out, use the pearl sprinkles to decorate the cupcakes and the peeps to serve; you will love this!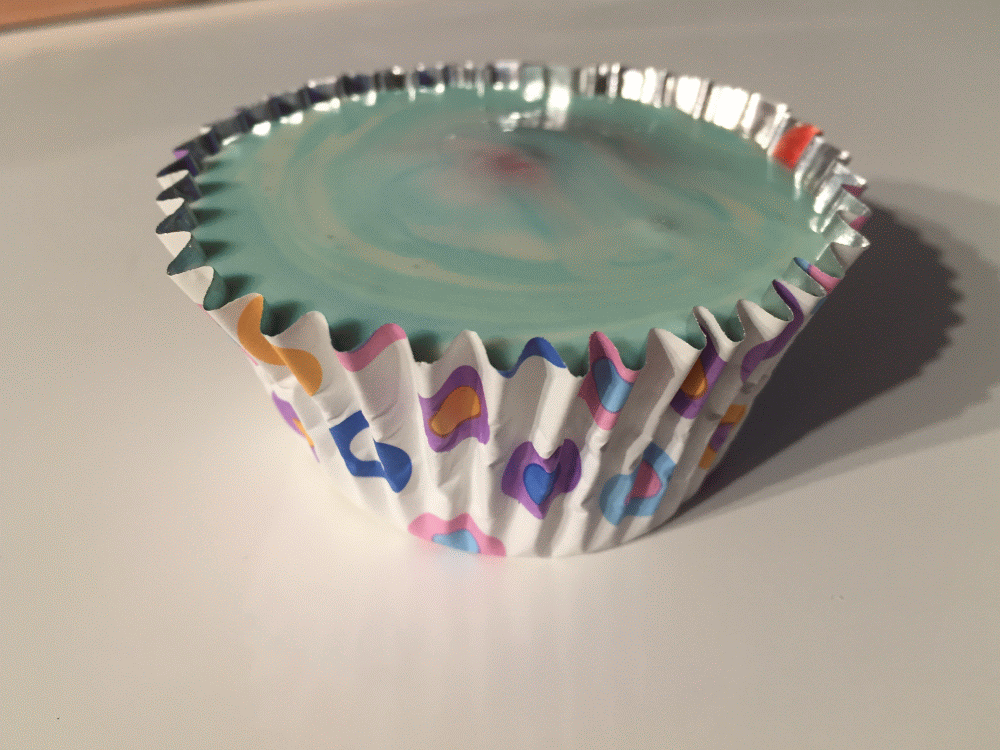 Overall this recipe will take you 40 minutes and you can make it into a family activity. That's the beauty of cupcakes.
Easter Tip – Chocolate Eggs Hunt
Once the cupcake are done, just before you glaze them… make a little hole in the center and insert 3 mini easter chocolate eggs; cover them again and decor the cupcake as the others. Make this with some of the cupcakes so it will be a surprise. Those who get the easter eggs win!!!!
Ha
pp
y
Ea
st
er!