One of my hobbies is to binge watch not only Netflix but You Tube. It's fun and educational, if you know where to look at.
So, I'm gonna share which YouTubers are my favorite of them all!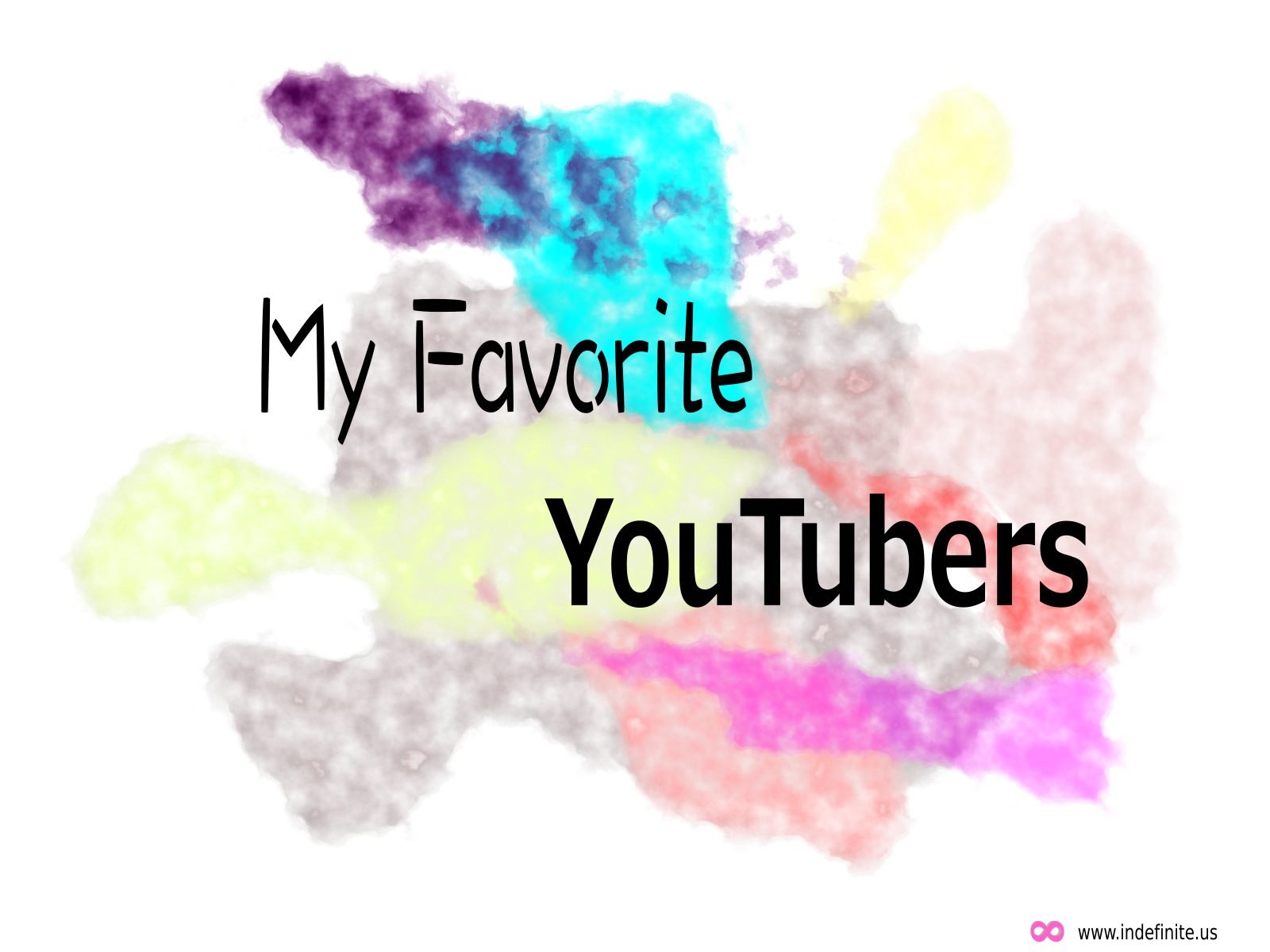 #1 FINANCE MASTERS
Since I started my personal finance expedition, these Youtubers were a point of reference. They explain money managing the simplest way you can imagine; they are fun to watch and very reliable.
#2,3 & 4 LIFESTYLE QUEENS
Zoella, Ingrid Nilsen & Rachel Talbott
Sometimes, I like to relate to someone who speaks their mind and try to make this world a better place with positivity and good vibes. For me, there are two YouTubers that made the cut.
Zoella is a blogger, youtuber, entrepeneur and very successful at all of it. I look at her videos for inspiration and fun.
Ingrid is very funny and grounded. Her videos are educational and varied. What I like about her channel is that it's also very inspirational.
Rachel is very conscious about healthy habits. I like to see her cannel and learn those best practices to make myself some home-spa days, snack ideas among other cool stuff.
#5 SCIENCE GUYS
In life, we must learn a little bit of everything. These guys make random fact videos that intrigue and educate you in just minutes. They answer questions sometimes I didn't know I had.
#6 FUNNY PAL
Alfie is very funny, he is basically a daily vlogger. So, for me is very fun to watch what's he up to, now and then. He always has fun projects going on. Annnd he gets points for being Zoella's boyfriend. I'm pretty sure she appears in every one of his videos. 😉
#7 GLAM GURU
Every girl needs someone to teach her about makeup and skin routines. This is Tati. A great inspiration when you need to get out there and be glam.
#8 TRAVEL ADVENTURERS
What I like about their channel is the variety of travel experiences, always considering useful hacks and budget friendly advise.
♦♦♦
There you have them! Those are my faves. Hope you see their channels and like them as well. Let me know…
what do you think of them?
I'm always on the hunt for positive platforms and good vibes.
Do you have any other youtubers that are not on my list?